Fri., Sept. 20, 2013, 10:14 a.m.
Op-Ed: Proud To Be City Of Vision
In the next few months we will be continually bombarded with statements such as Michael Teague's definition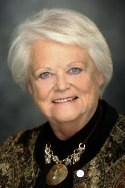 of who is running for City Council and Mayor of Coeur d'Alene. He attempted to define anyone other than the far right Mary Souza group as the FAR LEFT. Where did he get the information backing up this statement? Who knows, perhaps out of a hat. Or perhaps in his mind and those of his contemporaries anyone who is for visionary leadership is far left. Visionary leadership looks at the possibilities; maintenance leadership wants to keep the status quo. It was visionary leadership that brought us the new Library, the Kroc Center, Riverstone, the Education Corridor and now McEuen Park. It brought us a new Police Station, a new Fire Station and an upgrade on the older fire stations/Deanna Goodlander, Coeur d'Alene Press op-ed. More here.
Question: Is Coeur d'Alene better off today than when Mayor Sandi Bloem first took office about 12 years ago?
---
---