Fri., Sept. 20, 2013, 3:28 p.m.
STCU To Build Near Future CdA Winco
STCU and Hughes Investments are happy to announce that the region's leading credit union plans a branch at The CrossRoads Coeur d'Alene, a retail center where WinCo Foods will be the base occupant. "We are very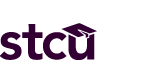 excited that STCU will be opening a new branch in The CrossRoads at Coeur d'Alene," said Alan Johnson, Senior Vice President of Development for Hughes Investments, which is developing the center. "STCU will definitely add to the success of the project. We are anxious for their opening." Hughes Investments plans to open CrossRoads Coeur d'Alene in March 2014 on 16.5 acres where sand and gravel were formerly mined. Construction of the credit union branch will begin within 18 months at the corner of Ramsey Road and West Appleway Avenue, said Scott Adkins, STCU Vice President of Lending. The branch is not yet named/Dan Hansen, Spokane Teachers Credit Union. More here.
---
---