Mon., Sept. 23, 2013, 8:14 a.m.
Room On Bandwagon For 'Hawks Fans
Jimmy Farris has words for long-suffering Seattle Seahawks fans who resent Johnny-come-lately types climbing aboard their bandwagon. He feels your pain. Jimmy? He's the former Lewiston Bengal star who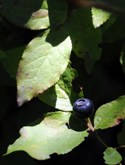 played for several NFL teams, collecting a Super Bowl ring with the New England Patriots. Also, he's a Democrat who ran unsuccessfully for Idaho's 1st Congressional District seat held by tea party congressman Raul Labrador. Jimmy described true fans for Huckleberries as "just as passionate and excited about their team when they are 4-12 as they are when their team is 12-4. There are some true Seahawks fans (who) have suffered through some terrible years. (They) remember the old AFC West days, remember the real Curt Warner, Kenny Easley, Rick Mirer, the Kingdome – and have nightmares about Bo Jackson going 91 yards and trucking 'the Boz.' " However, before you die-hards throw all the neo-die-hards under the bandwagon, consider – you couldn't break that Guinness noise record and befuddle the San Francisco 49ers without them/DFO, Sunday Huckleberries. More here.
Other weekend SR columns:
Question: Are you a Seattle Seahawk fan?
---
---