Tue., April 1, 2014, 9:58 a.m.
Ehlert: Raise The Minimum Wage
Today I am making a plea to raise the minimum wage. President Barack Obama, Vice President Joe Biden, the Democratic Party, the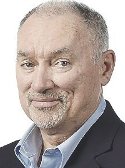 National Low Income Housing Coalition and dozens of other organizations agree. Except there is one difference: I want the people who could and should raise the minimum wage to do it, not the government. I want the businesses and employers who can swing it to raise the minimum wage. It could happen all over Idaho tomorrow. It has happened at huge national retailers and restaurants - voluntarily. I believe it is one of the reasons smart Idaho businesses and national operations such as Gap and Costco are so successful. "Instead of minimizing wages, we know it's a lot more profitable in the long term to minimize employee turnover and maximize employee productivity, commitment and loyalty," said Craig Jelinek, Costco's president and CEO/Opinion Editor Robert Ehrlach, Idaho Statesman. More here.
Question: Do you know Idaho employers who have arbitrarily raised the minimum wage of their employees to promote retention?
---
---