Tue., April 1, 2014, 9:07 a.m.
Hall: Red Is The New Blond
Rumor has it that redheads are blending with the rest of humans, gradually disappearing. They may no longer exist 100 years from now.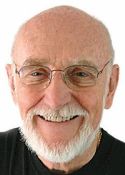 And at the same time, red hair is suddenly everywhere. How could both developments be true? I asked a real or possibly artificial redhead about that the other day. And I didn't go so far as to think there was some kind of sudden population explosion among red-headed people. I realized I was witnessing the miracle of hair dye. But why, I asked the redhead, are women and girls suddenly turning red on the head? "Red," she said, "is the new blonde." In other words, all those pretend blondes and maybe some natural blondes are now turning for stylistic variety to a different display of hair. So here comes the red fad/Bill Hall, Lewiston Tribune. More here.
Question: Are there any redheads in your family?
---
---