Wed., April 2, 2014, 9:09 a.m.
Jail Deals With 14YO Murder Suspect
A recent murder has staff at the Kootenai County Jail faced with a unique situation. They are trying to sort out how to properly house a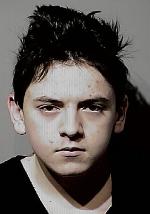 suspected teenaged killer. Eldon Samuel III admitted to killing his brother and father in March according to court documents. Police said the teenager used a pistol, a shotgun, knife, and machete to kill his family inside their Coeur d'Alene. The 14-year-old is being charged as an adult and being held at the Kootenai County Jail. Samuel has been locked up in an individual cell in the booking area. He cannot be around other inmates according to staff. Samuel can only be in the common TV area when other inmates are not around. Managers at the jail told KREM 2 News that there is not a separate area for holding juveniles. They added that the jail already deals with overcrowding/Taylor Viydo, KREM2. More here.
Thoughts?
---
---