Fri., April 4, 2014, 2:45 p.m.
Johnson: Politics Of The Oligarchs
With its latest ruling on political money, the United States Supreme Court (or more correctly five justices) further shredded the one-time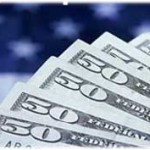 consensus that too much money mixed up with politics is fundamentally bad for American democracy. The Court's McCutcheon ruling now joins the historic case Citizens United, both written by Chief Justice John Roberts, in systematically eliminating constraints on money in politics. While Roberts' McCutcheon ruling left in place individual limits on contributions to candidates and political action committees, one only has to read the opinion to see that those limits will eventually topple, too/Marc Johnson, The Johnson Report. More here.
Question: Can anything good come of the U.S. Supreme Court decision to eliminate more limits on campaign spending?
---
---