Fri., April 4, 2014, 8:37 a.m.
Letter: Dem Decries Takeover Try
Calling the underhanded move by local right-wing Republicans machiavellian may be giving them too much credit, but it fits. When a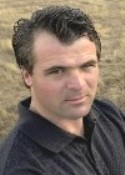 couple of prominent Democrats registered as Republicans in order to have a voice in local politics, they did so after much consideration and for the express purpose of voting for Republican candidates chosen to run as Republicans. There was no pretense or subterfuge, just exasperation at the majority party choosing to close their primaries. The stunt a local conservative and his friends have chosen to pull is quite another matter. Running right-wing conservatives as Democrats for Precinct Committee seats is an arrogant attempt to pull a political coup. Their stated goal is to influence the party platform and take over the Democratic Party in Kootenai County. Is this really the way anyone, regardless of ideology, thinks that we should govern?/Steve Kane, secretary, Kootenai County Democratic Party, letter to the Coeur d'Alene Press editor. More here.
Question: Do you think Larry Spencer & Co. will take over the local Democratic Party?
---
---