Fri., April 4, 2014, 11:57 a.m.
Should Brannon Quit Precinct Race?
A Berry Picker wonders:
Since today is the deadline for candidates to withdraw from Kootenai County races, I thought it a possible point of interest for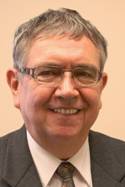 Huckleberries to point out a troubling development/lack of judgment on the part of Jim Brannon. Brannon is the acting County Clerk, and has filed to run for that post again. As County Clerk his job is to oversee county elections as a non-partial, non-partisan official. But here's the kicker! He has also filed to run for Precinct Committeeman for the Kootenai County Republican Central Committee! As Precinct Committeeman it is his duty to advocate to the best of his ability for the election of Republican officials. In my humble opinion this is a conflict of interest, at best. If it is an oversight on the part of Jim Brannon, such poor judgment is hardly becoming of an elected official. I think it would be wise for Brannon to withdraw from one of these candidacies, and he's got until 5:00 tonight to do so.
Question: Should County Clerk Jim Brannon pull out of the race for Precinct 41 committeeman (against Barbara Babic) to avoid the appearance of partiality in his office?
---
---