Mon., April 7, 2014, 8:36 a.m.
4 Idaho Teen Killers In Prison For Life
Eldon Gale Samuel III is housed in an individual cell at the Kootenai County Jail. The 14-year-old is accused of the March 24 murders of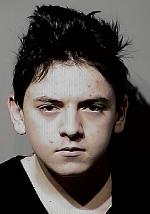 his father, Eldon G. Samuel, Jr., 46, and his younger brother, Jonathan, 13. Police investigators say Samuel confessed to using multiple weapons in the killings. The Coeur d'Alene boy is charged with two counts of first-degree murder and is being tried for the crimes as an adult. State statute requires that Samuel be segregated from the rest of the adult prison population. Every day he is allotted one hour of time outside his cell for exercise and showering. If the pale-skinned, skinny Samuel is found guilty of the murders, he could receive the same sentence as four other Idaho youths previously convicted as adults for murder: life in prison without parole. Idaho is one of four states that bans defendants from using insanity as a criminal defense/Keith Cousins, Coeur d'Alene Press. More here.
Question: Should Idaho allow an insanity defense in a criminal case?
---
---