Mon., April 7, 2014, 9:26 a.m.
Hall: Only The Lonely Have No Music
I was out for my morning stroll one recent morning when a greatly gifted man started singing for me. And he had been dead for 25 years.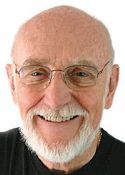 His heart had quit on him, but that didn't mean there was no heart left in his music. Roy Orbison sang ballads directly from the heart, and many of them were as sad as his untimely death. He was a genius with a tender lyrical voice who gave the world songs like "Only the Lonely," "Crying" and "Oh, Pretty Woman." That is not the kind of guy who denies his fans the melancholy heartstrings of life. I was glad to hear him as I walked along the spring streets of a city bursting into bulb bloom. I was in a velvety mood created by the combination of oxygen and a brisk walk. I am usually listening to the news when I walk or to smartphone podcasts of everything under the sun/Bill Hall, Lewiston Tribune. More here.
Question: Which kind of music to listen to when you're lonely or melancholy?
---
---