Mon., April 7, 2014, 8:56 a.m.
Unleashing War On GOP Women
Is this really all the Democrats have? As Sarah Palin, Michele Bachmann, Condoleeza Rice and many others have learned, when a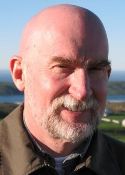 woman rises to prominence within the Republican Party, Democrats unleash the real War on Women. Cathy McMorris Rodgers of Washington's 5th Congressional District stands among the brightest stars in a very deep Republican talent pool. According to contemporaneous reports, she was seriously considered by John McCain as a vice presidential candidate in 2008. She has delivered the Republican response to Obama's weekly addresses. She appears to have a very bright future, should she choose to remain in electoral politics. So she must be destroyed. But if the scandal that whipped up around her in recent weeks is the best her enemies have, then McMorris Rodgers should have a clear path to wherever her ambitions lead her/Michael Costello, Lewiston Tribune. More here.
Question: Does columnist Costello have a legitimate point -- that Democrats attack strong Republican women?
---
---