Tue., April 8, 2014, 8:45 a.m.
Souza Appreciates Support, But …
On her Souza for Senate Facebook page, Mary Souza posts: "I understand there's a flyer now from a new PAC that listed me as their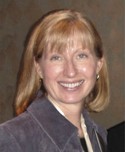 preferred candidate for the senate race in the 4th district. While I know nothing about the group or the flyer, I do appreciate support from constituents. That said, I am not part of, nor will I seek endorsements from, any PAC. As State Senator I want to represent everyone." In a flyer over the weekend, the faux KCRCC (Kootenai County Republican Concerned Citizens who want you to believe that they are the local GOP Central Committee) seemingly endorsed Souza, Rep. Kathy Sims and newby Toby Schindelbeck because they opposed Obamacare and the state health exchange.
DFO: I need a new photo of Mary. Duane, are you out there?
Question: What do you think the odds are of Mary knocking off incumbent Sen. John Goedde in the GOPrimary?
---
---