Fri., April 11, 2014, 8:19 a.m.
County Attorney Paid Not To Work
A third party -- the county's insurer -- is paying the wages for a Kootenai County deputy prosecutor until he's eligible for lifetime benefits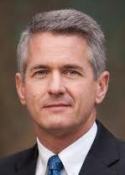 through the state's retirement plan, PERSI. Kenneth D. Stone hasn't worked a day for the county since county commissioners created a new position for him and re-hired him as a county employee in December. As part of a settlement agreement, the Idaho Counties Risk Management Plan paid the county an upfront lump sum of more than $30,000 as reimbursement for his wages. Stone also received $315,000 from ICRMP to settle a federal suit he filed against the county after he was fired in March 2011 following a sexual harassment investigation. Court records show Stone, who was hired by then-Prosecutor Bill Douglas in 2006, had been the subject of several complaints of sexual harassment dating to 2007. His wrongful termination suit alleged Prosecutor Barry McHugh mishandled the investigation and Stone's firing and appeal/Taryn Thompson, Coeur d'Alene Press. More here.
Question: Do they do things like this in the private sector?
---
---