Fri., April 11, 2014, 1:04 p.m.
Op-Ed: Time To Take Back Local GOP
Republican primary voters: I need your help. I am currently a Kootenai County Republican Central Committeeman. I have worked diligently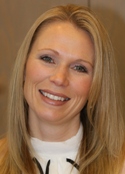 over the past two years to steer KCRCC back toward what we were elected to do: Raise money for Republican candidates and protect your rights. Here is where we have gotten off track. We have one fundraiser a year, the Lincoln Day Dinner. The money raised at this event, prior to the last four years, was always used to help Republican candidates get elected during the general election. What I have personally noticed is that there has never been accountability for the funds we have received. There have been thousands of dollars not accounted for. The KCRCC voted overwhelmingly to not have our books audited, for free I might add. When you are working with donated money for any cause, you'd better account for every penny/Kellie Palm, GOPrecinct 15 committeewoman. More here.
Question: Do you think the average Kootenai County resident realizes what a mess the local GOP is in?
---
---