Mon., April 14, 2014, 8:40 a.m.
Oath Keepers Plan Patriots Day Rally
The following message was posted on the Kootenai County Reagan Republicans Web site:
"The North Idaho Oath Keepers invite all supporters of the Second Amendment to a Patriots Day Rally at the Kootenai County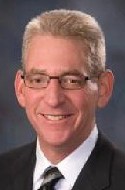 Fairgrounds at noon on Saturday, April 19, 2014. Patriots Day is a commemoration of the confrontation between British troops and American colonists in Concord, Massachusetts. The British were intent on seizing the Americans' firearms and the Americans stood in defiance, leading up to "The Shot Heard 'Round the World." Speakers include Idaho state senators Bob Nonini (pictured) and Steve Vick, Idaho state representative Vito Barbieri, Washington state representative Matt Shea, Pat Seymour with the Appleseed Project, Oath Keeper founder Stewart Rhodes and other notable speakers.
Question: Is this an event that you would be interested in?
---
---