Mon., April 14, 2014, 1:22 p.m.
Old Sunshine Trader Gets New Tenant
In-house lunches and dinners and nearby delivery and catering will be offered by The Coeur d'Alenes, a new restaurant at 1116 Ironwood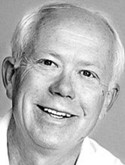 Drive. The 2,100- square-foot facility previously was Soups Etc., Sunshine Trader, Vito's and Brycie's. Opening in about a week, it will seat 70 customers at indoor tables and probably outdoor seating later. Using local sources and crafting meals in-house, the menu will include burgers, sandwiches, soups, salads, sauces and seasonal specialties. The Northwest decor includes a central water feature under a skylight and a huge 1942 regional map drawn by a cartoonist. Owner Troy Fausett was born and raised with a Wallace mining family, and the business will have eight employees. Hours will be 11 a.m. to 2:30 p.m. for lunch and 5-9 p.m. for dinner Tuesday through Saturday. Phone 665-7007/Nils Rosdahl, Business Bits, Coeur d'Alene Press. More here.
Question: Did you use to dine at Sunshine Trader, Soups, Etc., Vito's or Brycie's?
---
---