Mon., April 14, 2014, 3 p.m.
Rainey: Ready, Aim …
The situation with the Bundy family out in the flatlands some 80 miles from Las Vegas is akin to a truck load of dynamite with a very, very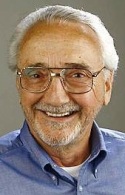 short fuse – parked next to a wildfire. Even an accidental spark could get a lot of people killed. So the federal government has blinked – backing away from executing a very valid court order and made the pathologic freeloader a hero in the eyes of his government-hating friends. At first glance, this is about a professional deadbeat who owes us taxpayers more than a million dollars in grazing fees – running his cattle on BLM lands for decades and ignoring the bills. Rather than back down, the BLM should have served the court order, confiscated his herd, sold 'em at market and arrested the bastard for inciting sedition. Seems simple enough/Barrett Rainey, Second Thoughts, Ridenbaugh Press. More here.
Thoughts?
---
---