Mon., April 14, 2014, 2:53 p.m.
Stapilus: Idaho Primary's Big Picture
What's it all about, this big Idaho primary pitched battle between two neatly-lined up sides, incumbents and challengers? The most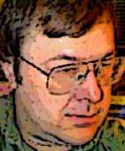 striking, original and daring take on that, the quote of the season so far, comes from Attorney General Lawrence Wasden. Unexpectedly independent-minded, willing to act against the preferences of much of the state's Republican leadership, Wasden came on very differently after his first election from his previous role as a quiet, little-known, behind-the-scenes chief of staff in the office. But those differences mainly extended just to legal opinions, his expression of what the law was (as opposed to what some people would have preferred it to be). He certainly has been no kind of ideological flamethrower, and has been low-key in manner. Last week he may not have been throwing flame but, speaking with the Lewiston Tribune, he was uncommonly blunt/Randy Stapilus, Ridenbaugh Press. More here.
Question: Do you think Republican political leaders, like Attorney General Lawrence Wasden, are exaggerating when they say that this spring's GOPrimary is being fought for the heart and soul of the Idaho Republican Party?
---
---