Tue., April 15, 2014, 12:40 p.m.
Kansas Killing Suspect Has INW Ties
The man accused of going on a hate-crime killing rampage targeting two Jewish facilities over the weekend in Kansas has Inland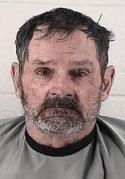 Northwest ties and served as a key prosecution witness in a 1988 federal case against the now-deceased Aryan Nations leader Richard G. Butler and 13 other white supremacists. Following the acquittals of Butler and the others, Frazier Glenn Miller Jr. has spent the past 26 years trying to convince other racists that he is a true "white nationalist" who genuinely hates Jews and minorities, not a government informant. Investigators are expected to examine whether Miller, who also goes by the name Frazier Glenn Cross, had come to believe he had to move from simply engaging in hate speech activities to carrying out an actual hate crime to win back support in white supremacy circles/Bill Morlin, special for SR. More here.
Question: Is this another example that hate speech can trigger action?
---
---