Tue., April 15, 2014, 1:08 p.m.
Litehouse Buys Coldwater Building
Litehouse Foods announced plans Monday to purchase a portion of the Coldwater Creek headquarters campus. According to Jim Frank,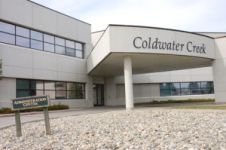 Litehouse president and CEO, the company has plans to purchase the administration building, one of four buildings spread across the 20-acre site. With 35,000 square feet of office space spread across two floors, the acquisition will provide a major boost to Litehouse's administrative structure, which is currently crammed into its production facility. Meanwhile, manufacturing and distribution will remain at its Ella Avenue location. "I think a new era (for Litehouse Foods) is really what we're looking at here," Frank said/Cameron Rasmusson, Bonner County Daily Bee. More here.
Thoughts?
---
---