Fri., April 18, 2014, 8:24 a.m.
Launch Open, New Pavement Coming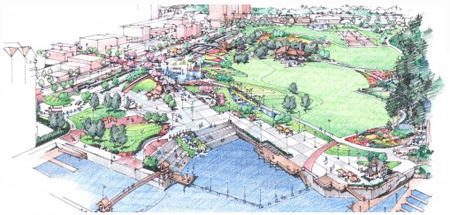 Coeur d'Alene Today provides an illustration of the proposed changes to the Third Street boat launch.
Despite all the work on the west end of McEuen Park, the boat launch has remained open. City street crews will soon begin removing asphalt from the area leading to the ramp, but the facility will not be closed during demolition. After new curb is installed, the ramp may be closed temporarily while new asphalt is put down. Coeur d'Alene street superintendent Tim Martin said he will work with his crews to keep the launch at least partially open during paving. If complete closure is necessary, Martin said it would like be brief and attempts will be made to notify the public.
Question: How often do you use the Third Street boat launch?
---
---