Mon., April 21, 2014, 8:46 a.m.
Red Skin OK For Spuds, Not Mascots
I was walking out of Walmart the other day with a container of my very favorite fast food - red skin potato salad. I like all potato salads, but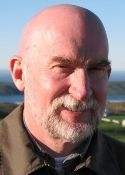 there's something about the flavor and texture of Walmart's red skin potato salad that makes it stand out above all others. But as I approached my car, I began to wonder: Does this culinary preference make me a racist? For years now, the cultural left has been cranking up the pressure on sports teams to shed mascots named after Indians. Among the first colleges to surrender its mascot was politically correct Stanford University. Formerly known as the Indians, the school now calls itself the Cardinal. The color, not the bird,. And because a color isn't much of a mascot, the school has a tree dancing on its sidelines/Michael Costello, Lewiston Tribune. More here.
Thoughts?
---
---