Sunday Hucks: Ripe For Mockery
Last week, a Facebook post by a Democratic legislative candidate got under Jon Hanian's skin: Hanian? He's Idaho Gov. Butch Otter's mouthpiece. Onward. Travis Manning, a House candidate from Canyon County, published a photo of Otter and him shaking hands,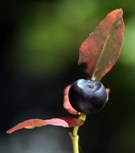 quipping that the governor was thanking him "for working to save Idaho's public school system from total annihilation." This, according to Idaho Statesman reporter Dan Popkey. Idaho, of course, is the Mississippi of the West when it comes to education funding. Hanian and Manning swapped emails, with the humor-impaired spokesman denouncing the Facebook spoof as untruthful and asking that it be changed. Ultimately, Manning kept the Facebook post up. Why am I telling you this? On Wednesday, Huckleberries Online published a photo of the governor auctioning cookies at a Kootenai County GOP fundraiser April 12, for the blog's daily Cutline Contest. The winning caption read: "Otter unveils his plan to fund education: bake sales." One wag suggested the possible wording of an email that Hanian might send Huckleberries, demanding a "change." But nothing was forthcoming. P'haps the governor should do more about education funding if he doesn't want to be teased about it/DFO, SR Sunday Huckleberries. More here.
Other weekend SR columns:
Thoughts?
---
---