Mon., April 21, 2014, 1:07 p.m.
Supreme Court Race Not Gentlemanly
Idaho these days may be more likely to have a truly competitive contest for its Supreme Court than for its major partisan offices – a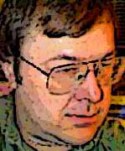 complete reversal from a generation ago. It had a competitive race in 2008 won by Joel Horton, and in 2010 won by Roger Burdick. The challenger in both of those, John Bradbury, now is in a competitive 2nd district judgeship race. The 2008 Horton race, which he won by a sliver – 50.1% – was the closest Idaho Supreme Court race since at least the 1940s. Horton is up for re-election this year, and this time the challenger is a well-known and long-time Boise attorney, Breck Seiniger. Mostly, these Supreme Court races have been calm and magisterial, even when they've sometimes featured energetic personalities. But this one has become a knock-down, and even drawn other candidates into the fray/Randy Stapilus, Ridenbaugh Press. More here.
Question: Are you paying any attention to the Idaho Supreme Court race between Horton & Seininger?
---
---