Tue., April 22, 2014, 2:14 p.m.
Mayor Establishes Hot Line
Following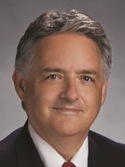 through on a commitment to be readily accessible to all citizens, Coeur d'Alene Mayor Steve Widmyer has established a direct telephone line for callers to leave a comment, idea or concern. "I value input from the public on all city matters," Widmyer said. "I believe access to my office should be as straightforward and simple as possible."To leave a message 24/7 with the mayor, call 769-2220, extension 503. The mayor will check messages frequently. "I maintain an open-door policy at City Hall and that philosophy extends to the entire community," Widmyer said. Citizens may also leave a message for the city after hours by calling 769-2300/Coeur d'Alene Today. More here.
Question: This is a good deal, right?
---
---