Tue., April 22, 2014, 12:06 p.m.
Spencer: I Haven't Filed Bankruptcy
Larry Spencer: For the record, I have never filed bankruptcy. Obviously I have had my share of financial difficulties, but even though I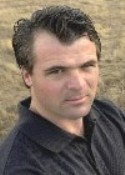 could have dealt with them easily in bankruptcy court, I chose not to. They are my own making, and I will make my best effort to make them right the hard way. I may have felt differently if there were catastrophic medical bills involved. Few people who take aggressive action in their pursuit of the American dream haven't faced close calls in their financial life. In my opinion, willingness to sacrifice comfortable mediocrity to work hard and strive for a better life is a necessary requirement for a true leader. If you can't create your own vision and be willing to commit yourself to achieving it despite risks, how can you really expect to be followed when you ask to lead the public?
Thoughts?
---
---