Jennifer's Motion On Transparency
GOPrecinct Committeewoman Jennifer Locke provided the following statement re: her successful motion to audit the local GOP Central Committee books for the last 10 years:
"This resolution was written in the spirit of trying to bring the KCRCC body together in support of auditing our books in the proper manner,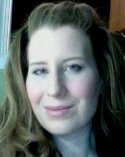 without creating a political publicity stunt. The non-disclosure agreement was suggested by a CPA, and we should understand that any professional accountant with whom we engage as a party should not be subjected to petty political barbs. Therefore, all on the Financial Review Committee should sign a non-disclosure form, so the audit and report can be properly completed and reported, in its entirety, to the KCRCC. In the end, the final resolution was overwhelmingly passed by the KCRCC body, despite what was told to the press."
Thoughts?
---
---