MONDAY, APRIL 28, 2014, 8:18 A.M.
Huckleberries: Reveling In Nerdiness
Idaho is doing well in another Estately Blog poll. Remember? Estately named Idaho as one of the states that would survive a zombie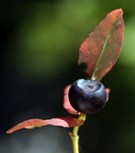 apocalypse. After all, most Spud Staters are armed to the teeth and know survivability skills. Now, Estately ranks Idaho No. 4 – behind No. 1 Utah, Alaska and Wyoming and two spots ahead of No. 6 Washington in – (drum roll, puh-leez) nerdiness. Seems Idahoans are fanatics of "Star Trek: The Next Generation," "Harry Potter," "Dungeons & Dragons" and other nerd indicators. Says Estately: "Idaho is home to large numbers of live action role-players and Harry Potter enthusiasts, but it's also one of the premier states for those into fantasy literature. The state is home to its own chapter of the Tolkien Society, and local universities actually hold classes focusing on fantasy and science fiction." And you wonder why we Spud Staters seem somewhat "out there" at times?/DFO, SR Sunday Huckleberries. More here.
SR weekend columns:
Question: How do you know that you are/aren't a nerd?
---
---