Tue., April 29, 2014, 2:53 p.m.
Suburban Idaho?
For all that a lot of people in Idaho like to see themselves as rural, outdoorsy folk, and for all that their governor likes to present himself as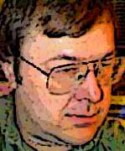 a cowboy out of the old West, the face of the people of Idaho is becoming something rather different. What that is was brought home by a statistic about the city of Meridian that even some of the people of Meridian didn't at first believe. Meridian's mayor, Tammy de Weerd, wrote an article describing her city as the second largest in Idaho. The local newspaper, thinking she must have erred, deleted the reference. That couldn't be right – could it? I remember driving through Meridian back in the mid-70s when it was a little dairy town of 4,000 or so people. It's still hard for me to wrap around the idea of the mellow-yellow-water-tower-town as a dynamo with 20 times as many people. It's probably hard for a lot of long-time residents to grasp. But so it is/Randy Stapilus, Ridenbaugh Press. More here.
Question: Do you view Idaho as suburban?
---
---