Fri., Aug. 1, 2014, 8:18 a.m.
Cheers & Jeers: Chilling Out
In his weekly Cheers & Jeers column, Marty Trillhaase/Lewiston Tribune gives Jeers ... "to state Sen. Dean Mortimer, R-Idaho Falls. He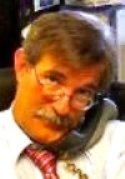 wants to put the chill into Idaho's Office of Performance Evaluations. The Legislature's investigative arm, OPE follows facts wherever they lead. For instance, OPE asked about 2,800 educators what it was like working in a state where Republicans had cut back school spending and tried - until the voters stopped them -- to enact the Luna Laws. Reported OPE: There exists "a strong undercurrent of despair among teachers who seem to perceive a climate that disparages their efforts and belittles their contributions." Next, OPE looked into whether the GOP's mania for cutting taxes helped or hindered the economy. Here's what it concluded: "Tax policy changes that affect Idaho's ability to fund such programs might improve Idaho's competitiveness in the short term by reducing business tax burden, but decrease Idaho's competitiveness in the long term by eroding the quality of nontax factors." That's speaking truth to power, and if Mortimer gets his way, it will stop. Full Cheers & Jeers column here.
Question: Sounds like Sen. Mortimer can't handle the truth, right?
---
---