Fri., Aug. 1, 2014, 8:39 a.m.
Spokane Country Club Misses Lesson
First, the Spokane Country Club was ordered to pay around a half-million dollars for discriminating against its women members. Then,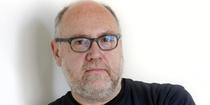 after spending hundreds of thousands of dollars defending the traditions by which it offered lesser services to women for the same price as the men, the club declared bankruptcy. Meanwhile, it continued to do what it had gotten in trouble for doing – hosting men's-only events through a variety of creative workarounds, for example. This summer, the club simply put the men's tournaments back on the schedule, court records say. And so a judge has taken another extraordinary step in the extraordinary case of the four women who challenged tradition of their golf club. A judge has ordered the club to knock it off and put the club under strict, ongoing supervision, concluding that its management and leadership are refusing to abide by the law/Shawn Vestal, SR. More here.
Question: Are there any good ol' boy establishments in Kootenai County?
---
---