Mon., Aug. 4, 2014, 2:35 p.m.
Lynda.com Interviews Gookin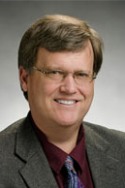 Coeur d'Alene Councilman Dan Gookin is featured in a Q-and-A article in Lynda.com, a leading online learning company that helps anyone learn business, software, technology and creative skills. Starshine Roshell begins: "Dan Gookin is no dummy. An expert at simplifying technical concepts, our new Android Essential Training author wrote the very first For Dummies books, helping to establish the popular series' tone and format. But even expert teachers can learn new things at lynda.com. Find out what Dan learned—and how he thwarts the "programmer priesthood" daily—in our Q&A." Interview here.
Question: Have you ever purchased a computer "Dummies" book?
---
---