Tue., Aug. 5, 2014, 3:53 p.m.
Idaho Super Of Year Backs Dem
Chuck Shackett is crossing party lines in the state superintendent's race because he knows Democratic nominee Jana Jones. And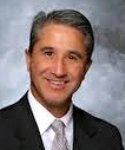 because he still hasn't met his party's nominee, Mountain Home Republican Sherri Ybarra. "I trust Jana completely," Shackett said Tuesday, hours after he was honored as the Idaho Association of School Administrators' superintendent of the year. On Monday, Shackett threw his support behind Jones, the former deputy state superintendent making her second bid for the elected post. On one level, familiarity played a factor in Shackett's pick. Jones lives in Idaho Falls. After she left the State Department of Education, Shackett says he tried to hire Jones to head the Bonneville School District's special education programs/Kevin Richert, IdahoED NEWS. More here.
Thoughts?
---
---