Wed., Aug. 6, 2014, 10:33 a.m.
GOP Supt Wannabe No Show At Event
The Democratic nominee for Idaho superintendent of public instruction says she would create a coalition of educators to help her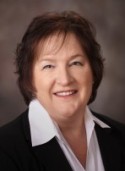 implement policy and work with the GOP. Jana Jones addressed the Idaho Association of School Administrators' Summer Leadership Conference in Boise. The IASA, an umbrella group representing principals, superintendents, special education administrators and other school leaders, invited both superintendent candidates to speak Monday, but Republican nominee Sherri Ybarra declined. To work with a GOP-controlled Legislature, Jones said she modeled her coalition slightly after Gov. Butch Otter's bipartisan Task Force for Improving Education. She pledged to review policy issues with educators, administrators, business leaders, and city and county representatives before making joint recommendations inside the Statehouse/Clark Corbin, IdahoED NEWS. More here.
Question: So is Ybarra's strategy simply to sail under radar and win without anyone knowing much about her?
---
---