Wed., Aug. 6, 2014, 8:38 a.m.
Idaho GOP Can't Sing Kumbaya Yet
But before you get the impression this was a kumbaya session, consider how it began. With Peterson no longer in office, the session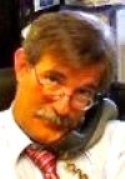 required a temporary chairman to preside over the election. Sen. Chuck Winder, R-Boise, agreed to sign on. Nothing doing, protested Bryan Smith of Idaho Falls, the Club for Growth-backed challenger who failed to unseat Congressman Mike Simpson, R-Idaho. In Winder's place, the assembled Republicans relied upon their national committeeman, Damond Watkins of Idaho Falls, to run the show. All of which adds up to a huge vacuum in leadership and a disconnect between the party apparatus and elected officials. This papering over of differences does not erase years of infighting that climaxed with a slate of ultra-right candidates challenging right-of-center incumbents up and down the Republican primary ballot. The establishment wing won most - but not all - of the contests.How - or if - these divisions are set aside for the campaign is the GOP's next challenge. Then the real fighting begins/Marty Trillhaase, Lewiston Tribune. More here.
Question: Do you think the infighting between the RINOs and the Tea Partiers ended with the election of Steve Yates as party chairman?
---
---