WEDNESDAY, AUG. 6, 2014, 8:09 A.M.
'War' Definition Lost In Over-use
I would like to extend a heartfelt thank-you to Rep. Cathy McMorris Rodgers for – when taking to the lectern last week as the GOP's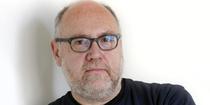 woman-in-chief – not calling her proposed legislation a "war." Of course, the dude standing next to her did. The House GOP, said Rep. Mike Coffman of Colorado in trying to rebut the Democrats' "war on women" thing, will now wage a "war for women." Gah! Does no one in politics – no elected official, no lowly staffer, no media blowhard anywhere – suffer from the normal human embarrassment that would accompany such a lame, unoriginal expression? Does no one in politics feel a pang when invoking yet another rhetorical war – the war on women, the war on Christmas, the war on science, the war on religion, the war, for heaven's sake, on coal – when the actual, real-life consequences of warfare remain so freshly and constantly apparent?/Shawn Vestal, SR. More here.
Question: Are you tired of the use of the word "war" by politicians to describe various issues?
---
---