Thu., Aug. 7, 2014, 9:19 a.m.
Edit: Lewiston Nears Gay Friendliness
What wasn't said at the Lewiston City Council's work session Monday told the story. Nobody torpedoed a proposed ordinance to make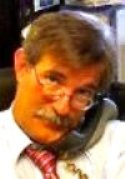 Lewiston the ninth Idaho city to banish discrimination on the basis of sexual orientation and gender identity. Opposition to the measure came neither from the members of the public who attended nor the council members. Indeed, had not there been a snafu depriving Mayor Pro Tem Ryan (R.J.) Johnson and Councilor Clinton Daniel of adequate time to review the draft ordinance, the session might have gone off without any drama. Between now and late October, when the draft is set for a final vote, the atmosphere could change. For now, however, what you have is an ordinance drafted by three councilors -- Jesse Maldonado, Bob Blakey and Ged Randall -- that benefits from that most fragile of history's commodities -- political momentum/Marty Trillhaase, Lewiston Tribune. More here.
Question: How do you think the gay friendly laws in Coeur d'Alene, Sandpoint & Moscow are working?
---
---