Thu., Aug. 7, 2014, 10:24 a.m.
Judge OKs Returning Samuel To Juvie
A north Idaho teenager accused of killing his father and brother is no longer being held in solitary confinement at an adult county jail. A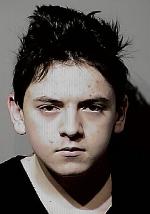 judge Tuesday approved an agreement allowing 15-year-old Eldon Samuel to be moved back to juvenile detention – overriding a previous judge's decision. Samuel's return to a juvenile lock-up is a victory for his attorney and the ACLU of Idaho. They had argued Samuel's confinement in a medical holding cell in the Kootenai County Jail violated his constitutional rights. Even the jail staff acknowledged it was not ideal. But in early July a judge said he wasn't willing to risk having Samuel around other youth given the violent nature of his alleged crimes/Austin Jenkins, NW News Network. More here.
Question: Does this agreement prompt you to worry about the safety of other juveniles held at the county facility?
---
---