Thu., Aug. 7, 2014, 2:33 p.m.
R's Fear Losing Superintendent's Race
The race for Superintendent of Public Instruction has Idaho politicos talking, and anxiety is rising for Republicans worried they'll lose the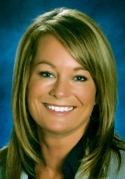 seat to Democrats. Nearly every Republican I've spoken to has said Sherri Ybarra is in real danger of losing, or has already lost. In an Aug. 4 interview with Idaho Reports, newly elected GOP chairman Steve Yates acknowledged many Idaho Republicans have said they're coming to terms with losing the superintendent race to the Democrats, and said while he's still confident Ybarra can win, he hadn't yet spoken with or met her. Ybarra's absence from the public eye has been an ongoing concern for lawmakers on the two education committees with whom we've chatted/Melissa Davlin, Idaho Reports blog. More here.
Question: Of the three races involving questionable Republican candidates -- treasurer, secretary of state and superintendent of schools -- which one is the Idaho Republican Party most likely to lose?
---
---