Fri., Aug. 8, 2014, 9:16 a.m.
Jeers: Curious Case Of Sherri Ybarra
In his weekly Cheers & Jeers column, opinion editor Marty Trillhaase of the Lewiston Tribune offers Jeers to ... Sherri Ybarra. Ever since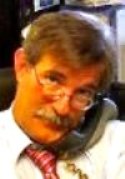 the Mountain Home educator narrowly claimed the GOP nomination for Idaho state schools superintendent in a crowded primary race, this question has dogged her: Is she serious? Not if you go by her snubbing about 460 Idaho school superintendents, principals and special education adminstrators gathered under the umbrella of the Idaho Association of School Administrators summer leadership conference in Boise. To implement her program, Ybarra needs their confidence -- if not their votes. Democratic candidate Jana Jones was there Monday. But for some reason, Ybarra said she was unavailable - although Idaho Education News reporter Clark Corbin found her having coffee in the same downtown Boise neighborhood where the conference was underway. She was waiting to meet with a state legislator. This is getting to be a pattern/Marty Trillhaase, Lewiston Tribune. More here.
Question: Have you made up your mind in the Idaho Superintendent of Schools race?
---
---