Mon., Aug. 11, 2014, 8:51 a.m.
Bill Hall: Some Stores Aren't So Hot
I sometimes regret living in the constant cold of June, July and August. A person could almost freeze to death in summer. Mind you, I'm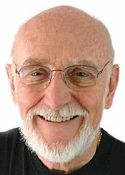 not writing this lament from Australia or Chile, way down there at the cold southern end of this big ball of diverse weather. I seem to live most of my waking life in the bitterly chilled office buildings and stores where management is careless about how low the temperature is set on the air conditioning. The customers are freezing but the employees are comfortable. That's because the customers have arrived in automobiles that don't compel them to walk much or to get up a sweat. So customers walk into an overcooled store that chills us all by setting the temperature in the shopping aisles the same as for the quarters of beef in the meat locker/Bill Hall, Lewiston Tribune. More here.
Question: Is there such a thing as a store that is too cold on a hot summer's day?
---
---