Idaho Isn't Committed To 'Go On'
Never has getting a college degree been more rewarding. It translates into higher earnings over a lifetime and entry into the middle class.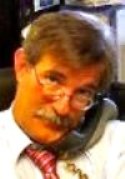 Never has relying merely on a high school diploma been so punitive. It could lead toward a lifetime of low-wage service-sector jobs, with little chance to advance or set money aside. Never has the state of Idaho been more explicit in getting that message across to its young people. The State Board of Education has prioritized raising the percentage of high school grads with a post-secondary education to 60 percent. For more than five years, the J.A. and Kathryn Albertson Foundation has implored Idaho's young people to "go on" to some kind of post-high school training. Why isn't the message getting through?/Marty Trillhaase, Lewiston Tribune. More here.
Question: What difference did a college education make in your life?
---
---