Wed., Aug. 13, 2014, 8:18 a.m.
Dog Shooting Secrecy Suspicious
When cops shoot human beings, they are named publicly within days. This is as it should be. We grant police officers extraordinary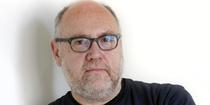 authority, not the least of which is the right to carry and use guns. When they do so, the level of public scrutiny should be high and early. Even as larger questions are investigated, the initial facts should come out early – not late and after a bunch of massaging – and the process of evaluating those facts should, as much as possible, unfold in a manner that the public can examine. Should it be different for cops who shoot dogs? Should basic, initial information considered public under the law be withheld? To be more specific: Should an extraordinary, even unique level of secrecy be extended to the cop who shot Arfee the black lab in Coeur d'Alene? Of course not. Dumb questions, easy answers. A harder question is: Why don't the folks at Coeur d'Alene's City Hall get this?/Shawn Vestal, SR. More here.
Thoughts?
---
---