Wed., Aug. 13, 2014, 9:08 a.m.
IACI Launches Anti-Balukoff Effort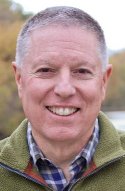 The Idaho Association of Commerce and Industry, a lobbying group that represents the state's largest businesses, announced today that its political action committee, the Idaho Prosperity Fund, is launching an independent campaign against A.J. Balukoff, the Democratic candidate for governor. "A.J. Balukoff wants Idahoans to think he's some kind of level-headed moderate," said Alex LaBeau, IACI chief. He said his group will seek to counter that impression and tie Balukoff to Democratic President Barack Obama, drawing on everything from Balukoff's voting record as a Boise school board member to his campaign website/Betsy Russell, Eye on Boise. More here.
Question: Is this an indication that Balukoff is scaring Gov. Butch Otter & the Idaho political establishment?
---
---