Thu., Aug. 14, 2014, 10:59 a.m.
Cops: Be Careful What You Tweet
Police in Washington state are asking the public to stop tweeting during shootings and manhunts to avoid accidentally telling the bad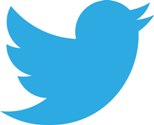 guys what officers are doing. The "TweetSmart" campaign began in late July by a coalition of nine agencies, including the Washington state patrol and the Seattle police, and aims to raise awareness about social media's potential impact on law enforcement. Some have called the effort a step that could lead to censorship; others dismissed it as silly. Police, however, say it's just a reminder at a time when cell phones and social networks can hasten the lightning-quick spread of information/Associated Press. More here.
Question: Are people going to pay attention to the "TweetSmart" campaign?
---
---