Thu., Aug. 14, 2014, 8:44 a.m.
Edit: Gamble Your Future On Idaho?
To any and all doctors, engineers, professional people and high-tech experts: Please consider coming to Idaho. Our economy is drowning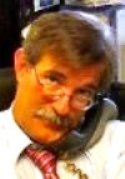 in minimum-wage service-sector jobs. Help us diversify. Of course, we can't promise you'd make as much money here. Last time anyone looked, 14,600 people in fields such as optometry and computer hardware engineering earned less in Idaho than anywhere else. Another 47,000 people - including special education teachers and computer network support specialists - were on the second-lowest rung of their occupations in the country. And there were 242,000 people working at jobs who could earn more simply by moving to one of 40 other states. Even if you make a good deal going in - and our income tax collectors certainly hope you do - there's no guarantee you won't lose ground over time/Marty Trillhaase, Lewiston Tribune. More here.
Question: Do you have doctors, engineers, professional people, or high-tech experts in your family who have moved from Idaho for better paying jobs elsewhere?
---
---