Thu., Aug. 14, 2014, 1:12 p.m.
Molester Sues Over Jailhouse Rape
A child molester who was raped while held in the Garfield County Jail in Pomeroy is suing the county. The complaint filed Tuesday in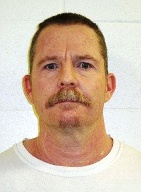 Walla Walla Superior Court says the man suffers anxiety and nightmares. He's seeking an amount of money that would be determined at a trial in the civil rights lawsuit. The Union-Bulletin reports the man was jailed in August 2011 for investigation of child rape when he was raped three times by cellmate John Markwell. Markwell was convicted by a jury and, as a persistent offender with a history of violent sex crimes, he is serving a life sentence at the Washington State Penitentiary/KXLY. More here.
Question: Does this guy deserve sympathy?
---
---