Mon., Aug. 18, 2014, 4:07 p.m.
EOB: Labrador: At least I tried to fix it
Looking back on this summer's tumultuous Idaho Republican Party convention, which he chaired, 1st District GOP Congressman Raul Labrador says he's not sorry he stepped in, even though the confab ended in chaos, without any votes on leaders, resolutions or the party platform as two wings of the party fiercely opposed each other. "I think what I keep reminding people is that at least I tried to fix the problem that we had," Labrador said. "One of my favorite quotes is from Teddy Roosevelt about the man in the arena. I think sometimes politicians are afraid of getting right in the middle of something because they're so worried about what happens to them politically. I actually wanted to solve the divide that existed in the party."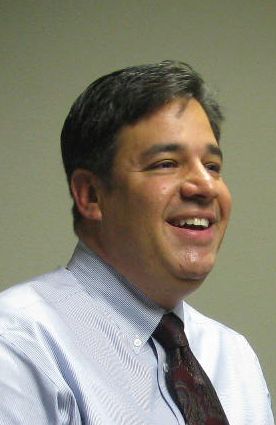 Labrador noted that he spent five hours the night before the convention reached its climax trying to bring both sides to a compromise. "It was rejected, and I still don't understand why it was rejected, but there's nothing I could do about that," he said. "The easy thing for me would have been to say, 'Hey, I'm running for majority leader of the House, I should walk away from this so I don't have anything fall on me.' I think that would be the chicken way out, and I don't do that." Betsy Russell, EOB Read more.
Reaction?
---
---