TUESDAY, AUG. 19, 2014, 11:41 A.M.
On The Death of Newspapering
A friend sidled up to me the other day and said his daughter wanted to get a journalism degree and become a newspaper reporter. My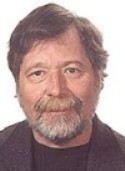 response was that he should just loan her his Smith & Wesson. The consequences would be the same and she wouldn't be stuck with all that college loan debt. Newspapering used to be robust fun. That's because we used to be a two-newspaper-town country. One paper would be the calm, conservative, business-community oriented rag; the other would be the fire-breathing, liberal-bent, crusading rag. They went head-to-head every day with their coverage, and whether liberal or conservative, there would be an editor at each who said to his or her reporters, "Chill out and check your facts." Get it first and get it right – that was the rule – because if you blew it the competition would clean your clock/David Bond, Wallace Street Journal. More here.
Question: I keep waiting for newspapering to evolve into some online model that makes money & keeps journalists employed. I suspect I'll be long retired before that happens. I suspect it will. But I won't hold my breath. Thoughts?
---
---